Most people have hundreds of photos from their wedding. I will give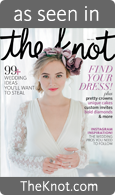 you something different. I create dramatic, impressionistic oil paintings using a palette knife rather than a brush. Thick paint, vibrant colors, and rich texture capture the spirit of your event. I only use professional grade oil paints and high quality premier cotton canvas
Wedding guests love watching the painting unfold from beginning to end. Quite often I'll ask them to strike a pose so I can add them into the scene.
For any event, I arrive an hour before to set up and assess the space. I do a few quick sketches to pick the best composition and then lightly draw the venue's architectural details on the canvas. I do not start painting until the event actually begins.
Prices listed are for a three hour New Orleans/Northshore area live event painting event. Add $150.00 for travel to Baton Rouge/Lafayette/Gulfport area. Add $100.00 for a four hour reception. Please contact me for pricing information for an event of a different length, location, or even a different size painting.
24x24 painting: $1250.00
24×30 painting: $1500.00
30x30 painting: $1650.00
*30x40 painting : $1850.00
*available only for 4 hour receptions
Ready to book? Contact me here.
"Denise truly made our wedding day unique. She created a beautiful piece of art that we will cherish forever. Our guests from all over the country are still raving about her and trying to book her for their weddings! It was incredible how she was able to capture the essence of

the venue (the Jaxson on the River, early November), and after speaking with our guests for only a few minutes, was able to capture their essences, too. Prompt, professional, talented. If you are thinking about booking Denise for your wedding, stop thinking–just do it."
-Clark, groom, The Jaxson, New Orleans LA